My husband is graciously guest posting again with me on today's post. If you a regular blog reader, you know we have already done several posts together. If you are new to my blog, catch up with our other co-posts here:
As a new addition to our series of co-posts, I suggested to my husband that we both chose our top five favorite albums that we love to listen to again and again, along with five honorable mentions. Thus, this post was born. We both would collectively like to mention that this is by no means an exhaustive list of albums we consider the greatest of all time. We did not include those that we consider to be a given as timeless and legendary, such as Patti Smith's Horses, Led Zeppelin's Houses of the Holy, Sex Pistols Nevermind The Bollocks, Prince's Purple Rain, Beastie Boys License to Ill, and so on. Those and so many more just go without saying.
In actuality, this particular blog became a daunting task for each of us because music is something we are both passionate about and hold dearly. My husband actually plays the drums, and I have classical vocal training. With that being said, this endeavor became so much more than just a post.
As we collaborated, we began to discuss how much music has evolved over time and how the true meaning of artist has been lost. Much of what is "popular" now is made famous by people who have no training, do not write their own music and certainly, do not play instruments. Please do not find that condescending or snooty of us, I certainly have my guilty pleasure pop music, but it is bothersome what is considered the talent of today. And that some of these very people will be one day inducted into a Rock n' Roll Hall of Fame next to Otis Redding, Marvin Gaye, Joni Mitchell, Billy Joel - legends who truly made a difference in music history. Can you imagine Ariana Grande honored in the same place as Bob Seger?
Oh, the humanity.
As an aside, I found an interesting interview with David Bowie (
Update 2016:
RIP David; you will be forever missed) about the stories behind his song lyrics. David Bowie has written at or around 245 songs in his career, along with learning the saxophone as a child. What I love about this article is Bowie points out how important being "famous" is today, instead of being talented. And by the way, shout out to James Gunn for using Bowie's Moonage Daydream on the Guardians of the Galaxy soundtrack, not that he will ever read my blog, but major props to him for choosing great music (and my husband is saying in his head, "She just HAD to get a Marvel reference in somehow in a blog that has
not.a.damn.thing.to.do.with.it
" It is my blog and I will Marvel if I wanna.)
Here is the interview:
Cool Article On David Bowie You Should Check Out Just Because
Now, I will get off my soapbox! My husband and I hope you enjoy this post and maybe you will discover some new music for your Spotify playlist.
Mili Wifey's Top 5 Favorite Albums
Coldplay: Parachutes
It probably makes me the most basic bitch on earth (using that slang again, I am such a hypocrite,
see
My Post About Annoying Slang
)
to choose Coldplay's Parachutes as one of my favorite albums of all time. But if this is my biggest flaw, then my personality should not be too grating, right?
To me, this is Coldplay at its best. Touching, riveting, lyrical, poetic and grabbing at every one of your senses with its music. It is an astonishing piece of work, that I really never felt Coldplay recreated in the albums to follow (not to say they did not create good work later on, but I never felt the magic I did with Parachutes). The music is stripped down, almost acoustic. It is a breathtaking album that I can listen to over and over and never grow tired of.
The songs are rich in depth. Take
Trouble
, a song about the deepest kind of regret, that eats you up inside.
High Speed
, a song about the fragility of relationships. Or
Shiver
, a song about unrequited love, but not just ANY unrequited love. A longing for someone that is obsessively passionate.
This entire album just exudes passion. Little fact about my husband and I - we listened to
Yellow
in the car on one of our first dates and it has always had a special place in our hearts.
Favorite Songs: Trouble, Shiver, Yellow and Don't Panic
Zero 7: Simple Things
Zero 7's debut album is just so damn good. Much of it was written by band members Sophie Barker and Sia (who has written a good bit of most of the pop hits you listen to on the radio). If you are not familiar with Zero 7 and what they are, this is a genre of chill out music/trip hop/acid jazz that bursted out of Bristol, England in the 1990s. This album is a beautiful, calming, relaxing melody of poetry. The mellow sounds and vocal powering of Sia really pulls everything together. I am a huge Zero 7 fan, and it was hard to choose between this and Zero 7's When it Falls (another beautiful album).
Favorite Songs: I Have Seen, Destiny, Distractions and In the Waiting Line.
Massive Attack: Mezzanine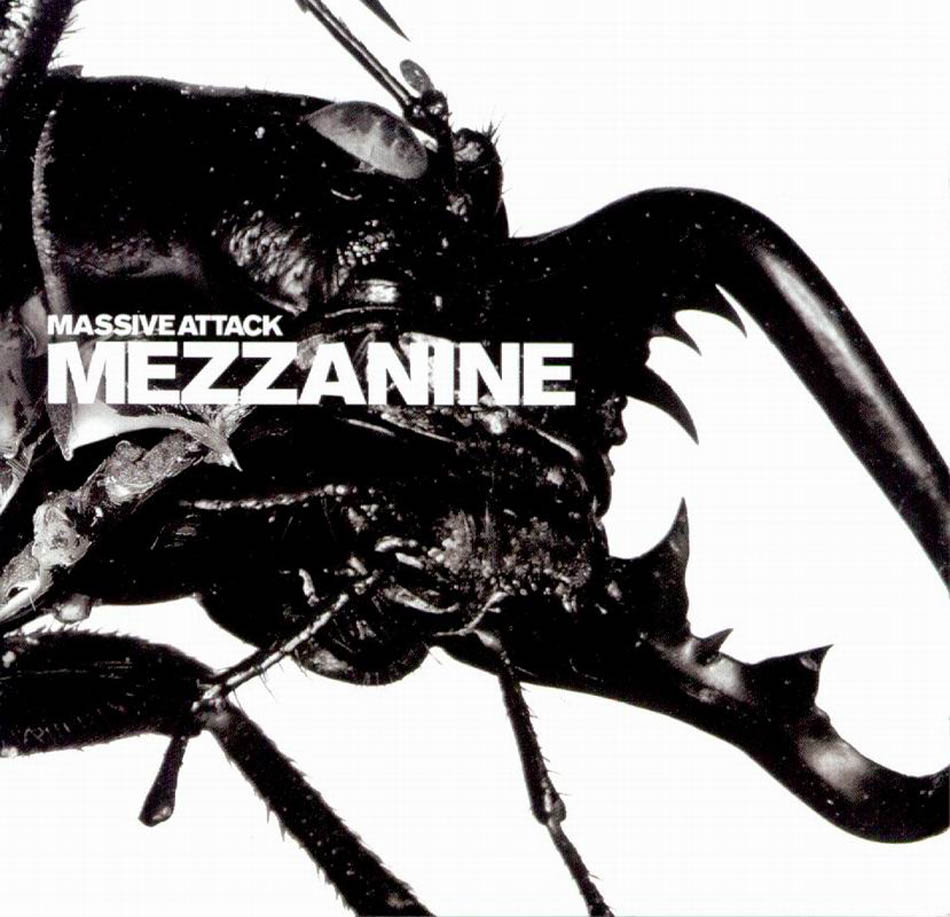 When Massive Attack emerged on the scene, a new form of music was born - trip hop and the underground Bristol sound. You probably have heard some music by Massive Attack and did not know who it was; their music has been played extensively in television and movies.
Mezzanine is their darkest album. A mindfuck of hypnotic guitar sounds, beats and lyrics merged together into one. The album itself arose from chaos - the band members literally were at war during its production, each going back in the studio and destroying the others work, rewriting it to suit themselves back and forth until it was finally released four months later than its expected launch date. The songs meanings are all debatable, some believing they were written about different vices and addictions, others believing they were written about unrequited love/sexual promiscuity, and inner personal struggles.
No matter what the meaning, the songs are haunting, sexy and like nothing you have ever heard before.
This album holds a particular place in my heart because it is coming of age music to me. I listened to this after I moved into my first apartment (first time away from home) and became possessed by it, playing it over and over again. Every time I listen, I am reminded of my first independence and freedom; one freedom was listening to and discovering music.
Favorite Songs: Angel, Inertia Creeps, Man Next Door and Dissolved Girl
Nirvana: In Utero
To me, Nirvana's best was In Utero which is why I chose it for this list.
Fun Fact: I can recall the exact day, exact place, exact car I was in, the people I was with - when I heard Kurt Cobain's voice for the first time; the same as my parents can remember the first time they heard The Beatles or The Rolling Stones. I knew that he and Nirvana's sound was something special. His music changed rock and roll history, and he will forever be a timeless fingerprint in musical history.
He was the voice of a generation, whether he wanted to be or not, and if you ever doubt he did not have such a powerful influence on music, just look at all the arguments and disseminations of his lyrics that still go on to this day.
With all the multiple documentaries made of his life, which largely include interviews of friends, band members and, well, largely Courtney Love speaking for him, the only thing you need to know to understand about Kurt Cobain was his music. He even said himself if you want to know about me, just listen to my music, it is all there. And I, for one, am so glad his music is there for generations to come.
Favorite Songs: Serve the Servants, Heart Shaped Box, All Apologies and Dumb
Radiohead: The Bends
Radiohead's The Bends is truly an album I adore. I could never imagine a top five best, in my opinion, without The Bends. It is a masterpiece. All the songs are beautiful, but listened to as a whole it is perfection.
I mean, the last line of the album is "immerse your soul in love."
How beautiful is that?
My husband thinks Radiohead is overrated; most likely this is because of their very well known song Creep. I despise that song, incidentally. To me, it was The Bends where I thought Radiohead truly shined.
Favorite Songs: (Nice Dream), High and Dry, Street Spirit (Fade Out)....and well, every other song on the album.
5 Honorable Mentions (and a few other, I cheated just a little bit):
Nirvana: Nevermind
The Ramones: Rocket To Russia
Brand New: The Devil and God Are Raging Inside Me
Brand New: Daisy (if you do not know who Brand New is, make yourself aware today!)
Otis Redding: In Person at The Whisky a Go Go
Billy Joel's Greatest Hits (2 discs): (I really can not trust people who do not appreciate Billy Joel.)
Lenny Kravitz: Are You Gonna Go My Way (Because, HELLO, he is amazing.)
Queen of the Damned Soundtrack: (Not only an underrated film, but one hell of a soundtrack thanks to Korn frontman Jonathan Davis.)
Military Husband's Top 5 Favorite Albums
Nirvana: Nevermind
Editor's Note: It was not planned to have Nirvana on both lists by either of us! I had no idea what was on my husband's list until he emailed me his part of the blog.
Without a doubt, this record is the single most important piece of music history in the past thirty years or so. Up to this point, music was stuck in a rut. There were bands, like the Pixies, Sonic Youth, NOFX, Bad Religion, making awesome music that simply was not being heard. If it were not for Nirvana, bands like this would have never had a chance. Nirvana evolved into greatness by a perfect storm of Butch Vig (producer), Dave Grohl joining the band and by the kids who were given a voice by Kurt Cobain's lyrics.
Favorite songs: Drain You, Smells Like Teen Spirit, In Bloom and Something In The Way
Foo Fighters: There Is Nothing Left To Lose
Some call this album a disappointment and a substandard follow up to The Colour and The Shape. I say they need to get their ears checked. This record was by far the most consistent and well written album of the three released at the time. Dave Grohl showcased his ability to write grungy punk riddled tracks like Stacked Actors and Breakout, while also emphasizing his depth as a songwriter with songs like Aurora (
Editor's Note:
I love this song, too) and Ain't It The Life. If you like albums without a lot of filler tracks, you will love this album.
Favorite Songs: Stacked Actors, Aurora, Next Year, M.I.A. and Generator
Blink 182: Dude Ranch
This album is the best Blink 182 record to date, followed by a close second with Take off Your Pants and Jacket. I know some will ask, but what about Enema of the State? Well, Dude Ranch is my personal favorite. It was a great followup to Buddha, and opened up the eyes of record companies and fellow punk artists alike. This album secured Blink 182 a spot on Warped Tour and changed the way I looked at punk music forever. Blink 182 took everything I was feeling at that time of my life and set it to music. This album also set me on my journey into what we now call "Pop Punk," which makes me immensely happy.
Favorite Songs: Josie, Dick Lips, Pathetic and Emo
Face to Face: Don't Turn Away
Here is another example of a band not being as big as they should have been. Face to Face has released countless great albums over the years, but this is one record that once I begin to play I must listen to it in its entirety. The album has poppy choruses for a pop punk band, and almost has a pop punk feel. If you are a fan of New Found Glory or Blink 182, I suggest you listen to this album - you will love it!
Favorite Songs: Pastel, Disconnected, You've Done Nothing, 1000x and I Want
The Wonder Years: The Upsides
Around 2005, emo was the rage and pop punk was pushed to the wayside. Everyone thought pop punk had died, but were sorely mistaken. This masterpiece came along and was not heard by nearly enough people. The album could easily go toe to toe with the heavy weights of the pop punk genre.
Favorite Songs: Melrose Diner, Logans Circle, My Last Semester and Hey Thanks
Honorable Mentions
Pixies: Doolittle
Lagwagon: Let's Talk About Feelings
New Found Glory: Sticks and Stones
Slipknot: Iowa
Foo Fighters: Wasting Light
What are your top favorite albums? Don't be shy about your choices (I, Mili Wifey, listen to Beyonce and Madonna, too, haha). Let us know in the comments below!